One Stop Solution to manage your Accounting and IT Needs
Your success is our success, Begin your journey with InfoTree IT, Start manage and grow your business with us. Accounting feature to make your life EASY. Use our powerful feature from anywhere, at any time and get full control of your finance.
why to choose infotree IT
Infotree IT is one of the leading IT Companies in Dubai, UAE. We provide wide range of IT Hardware & Software Products suitable for all type of businesses. We are the authorized reseller of Accounting Software in Dubai, UAE, Bahrain, Sharjah, Abu Dhabi and full Middle East.
Our Mission is focused and dedicated to keeping IT Simple and aligned to business. Infotree IT provides a wide range of services backed by a well-established team.
We pride ourselves on our ongoing, long lasting, relationships with our customers that benefit from our fast and reliable services.

#1 QuickBooks Solution Provider. Get preferred pricing on all Intuit QuickBooks products and solutions. QuickBooks is a game-changer Accounting Software for any small-medium companies

Sage Authorized Partner. Whether you are running a small or medium business, take care of your finances, operations, and more with Sage. Accounting, payroll and payments – sorted. Pick the best.
Leading IT Annual Maintenance Contract Services, AMC for Computer Hardware and Networking, Data Backup & Recovery Solutions, IT Support, Firewall Solutions. 24×7 server monitoring.

Tally.ERP 9 is a perfect business management solution with an ideal combination of function, control and in built customizability. Tally.ERP 9 is one of the popular accounting software. It is complete enterprise software for small & medium enterprises.

Xero is a web-based accounting system designed for small and growing businesses. Xero connects small businesses with their trusted advisors and provides business owners with instant visibility of their financial position

It refer to the process of providing support to all kinds of IT-related issues such as network setup, database management, cloud computing and so on. The main goal of these services is to make sure that all IT related functions are working seamlessly.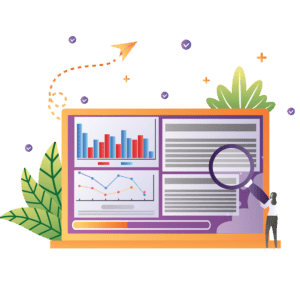 Our growth towards success
InfotreeIT offer quality accounting solutions for your growing business. Count on our team for customization and development, implementation, training, hosting, support, and so much more. InfotreeIT growth chart increasing day by day.
We trust infotree it with all our interface projects and very happy working together on a close long term basis. I highly recommend them and any resource that they offer.
Dion LLC(Al Janabi group)
"You give the very best support of any company that I have ever deal with. I am truly amazed at how quickly you always respond to questions that we have. You seem to be waiting there just to answer our questions. Your wonderful service is what any company should strive towards… and you can quote me on that."
"You and your team continue to stand head and shoulders above any other software vendors that we deal with as far as quality of the product, quality of support, and knowledge of the product by those who do the supporting."
"I would like to start by saying that our time spent with infotree it has been an amazing experience that tested our faith in their abilities and paid off in all areas of our expectations. They work with higher level of honesty and integrity. An excellent support staff and backend technical team is highly skillful"
Elemento Group "it's always great having a team like at Infotree it So, be sure that I'll always spread the word about how good your product is and the extraordinary level of support . You and your coworkers have gone out of your way to assist in developing our solution"